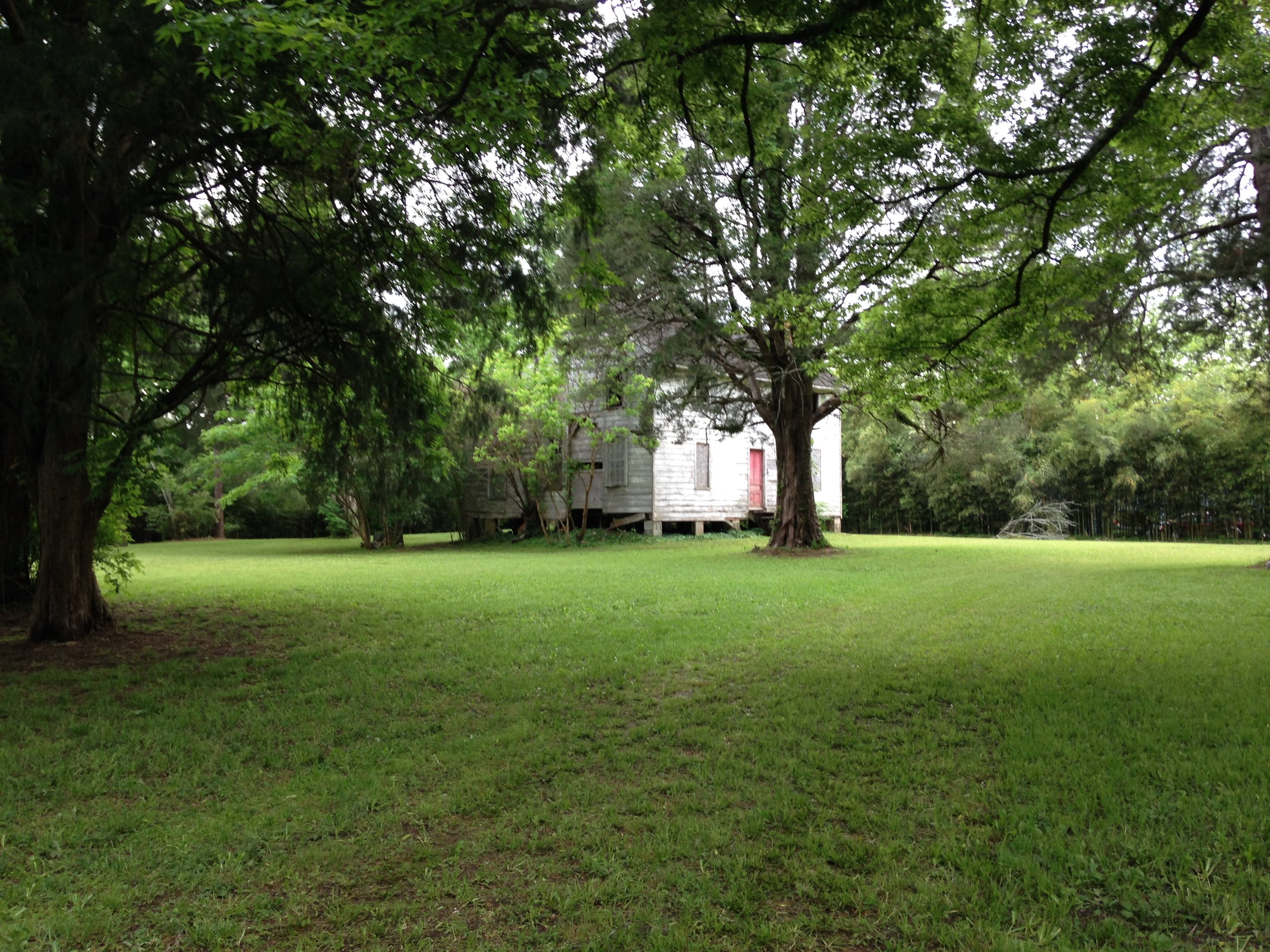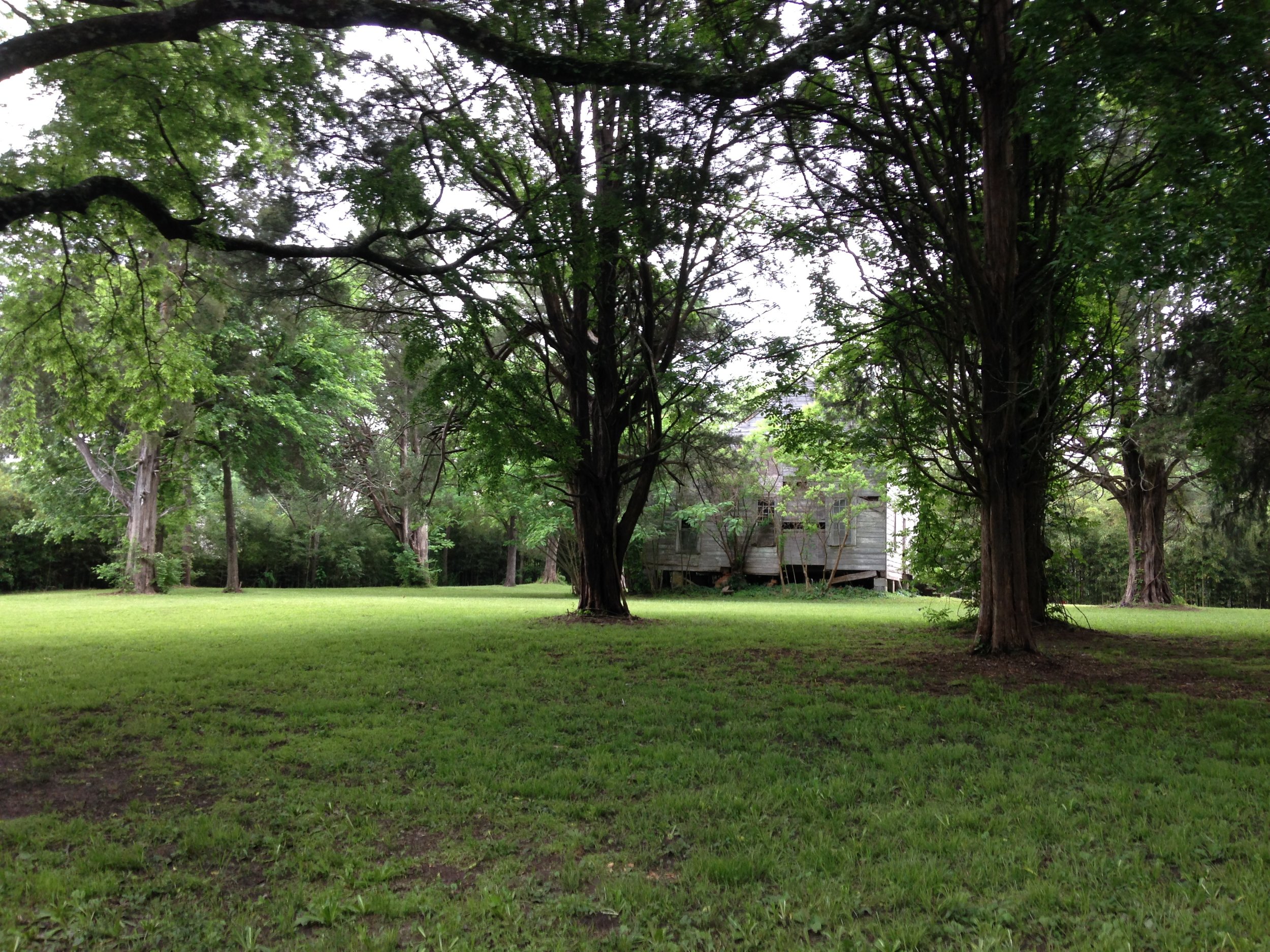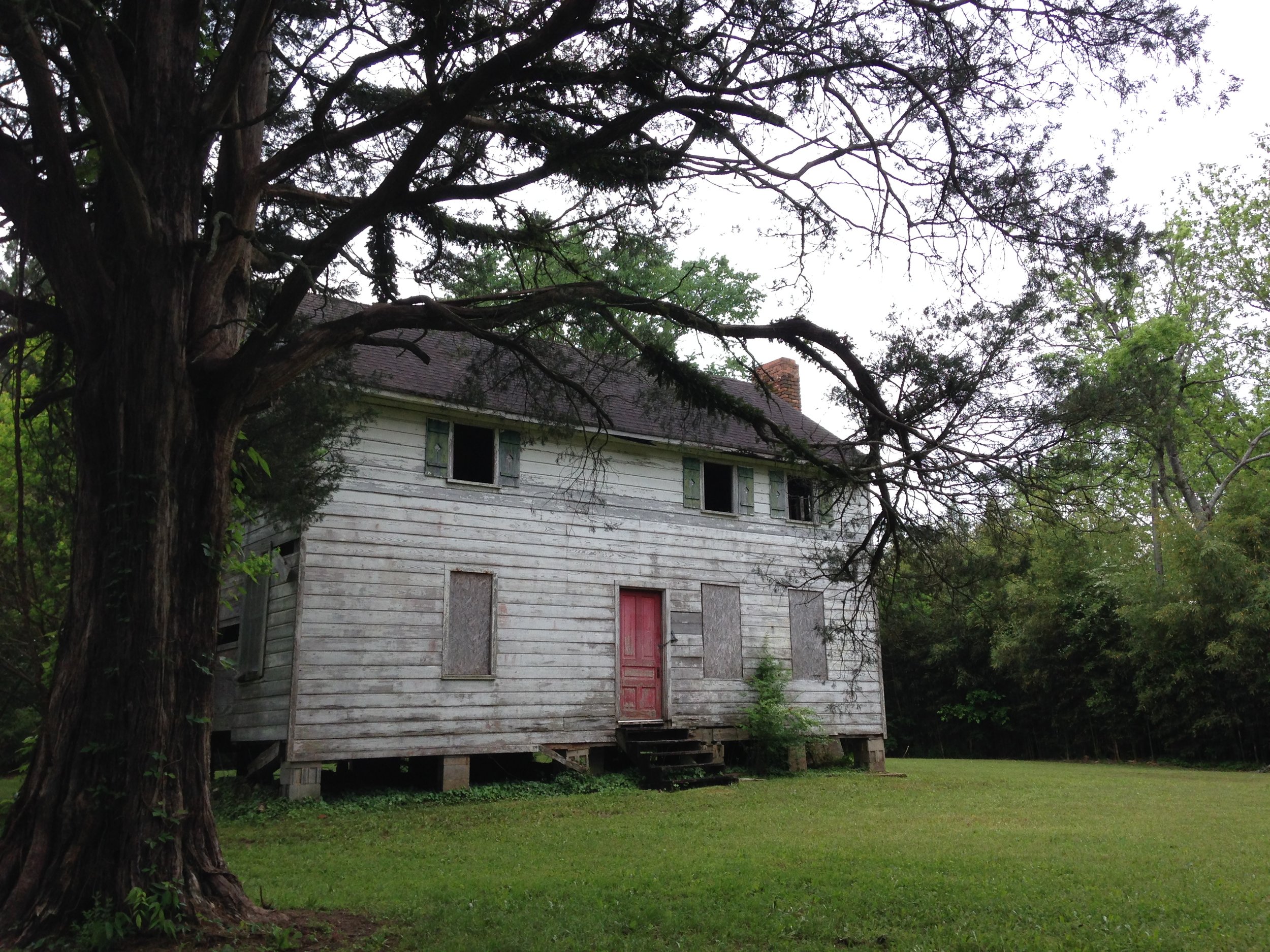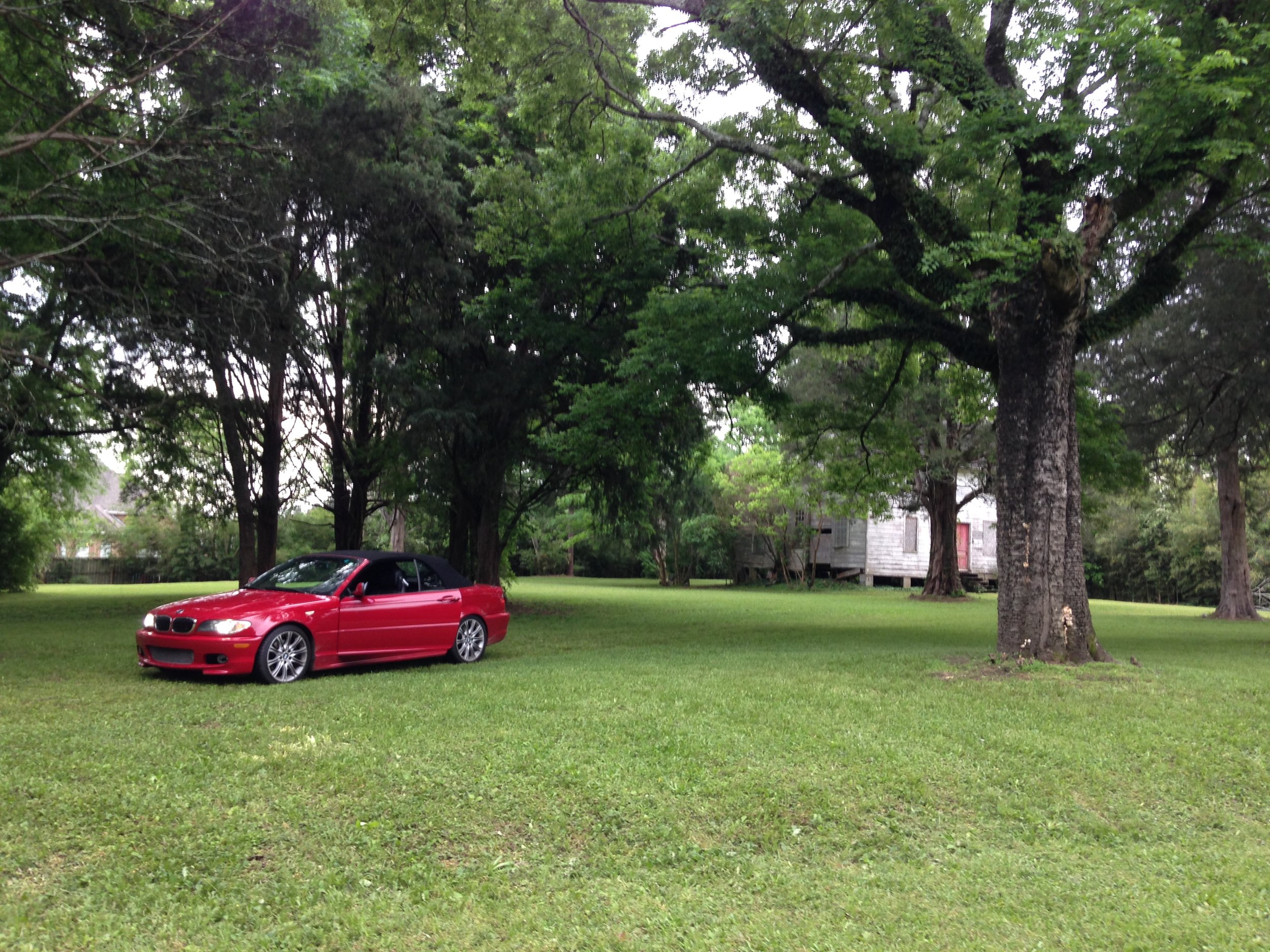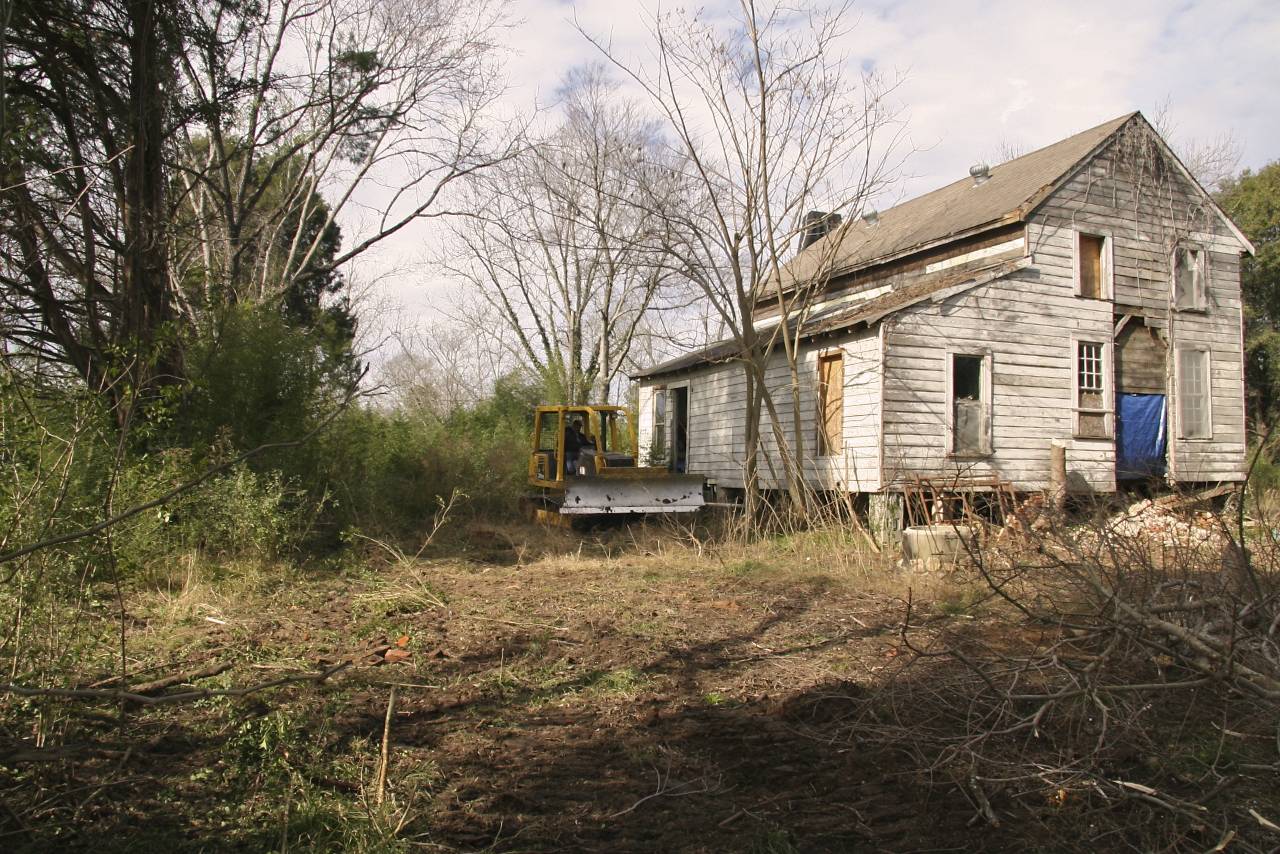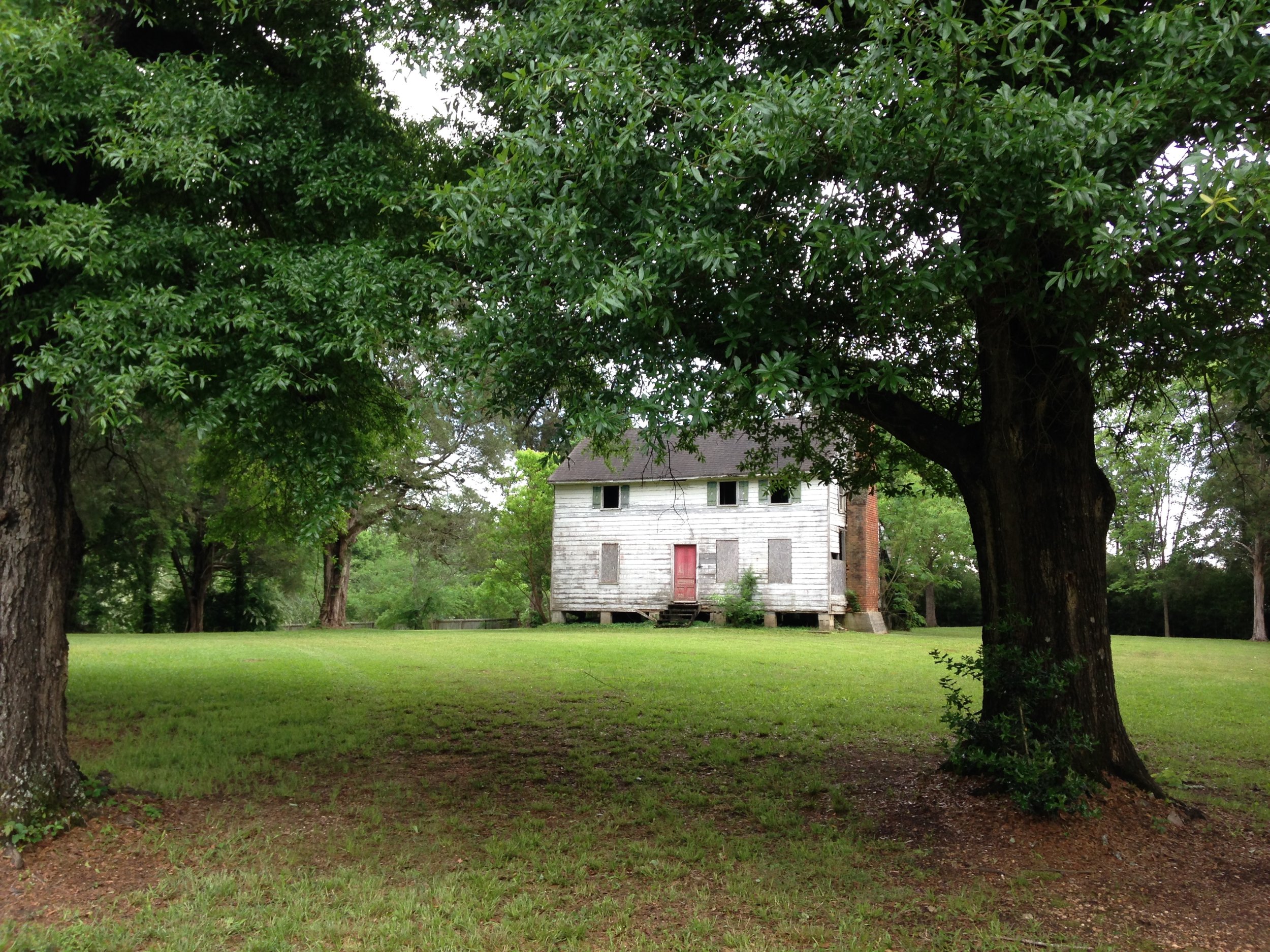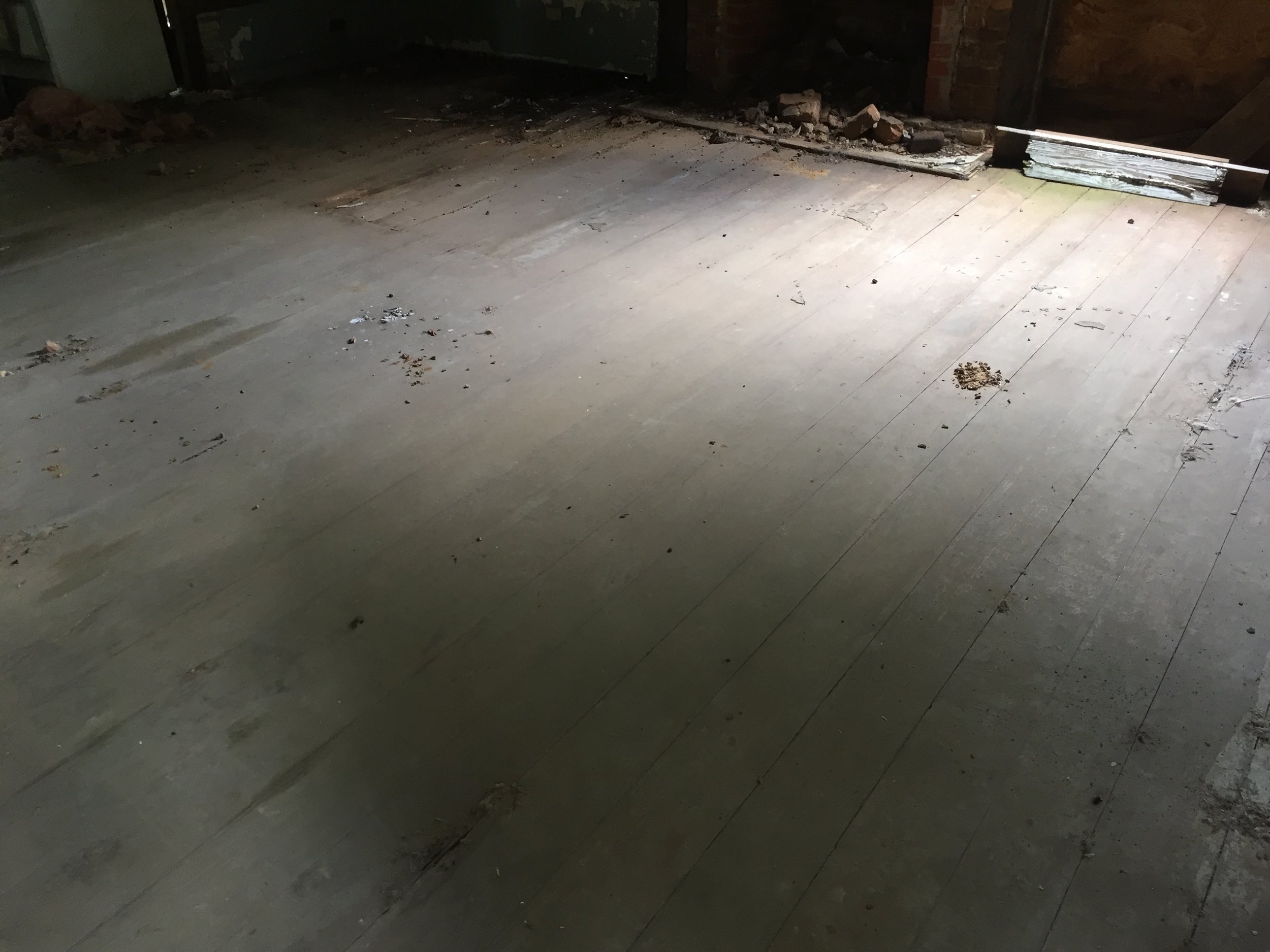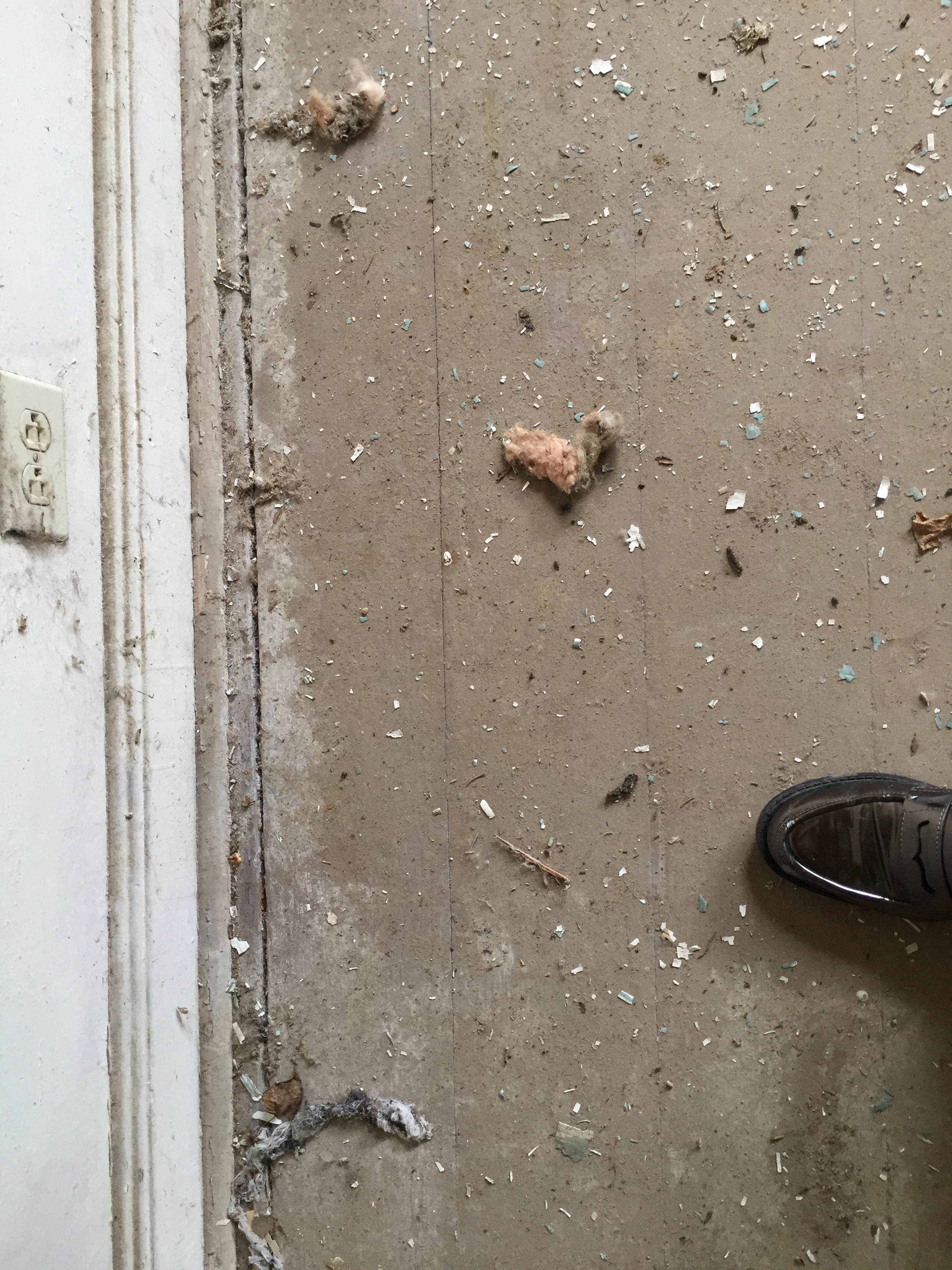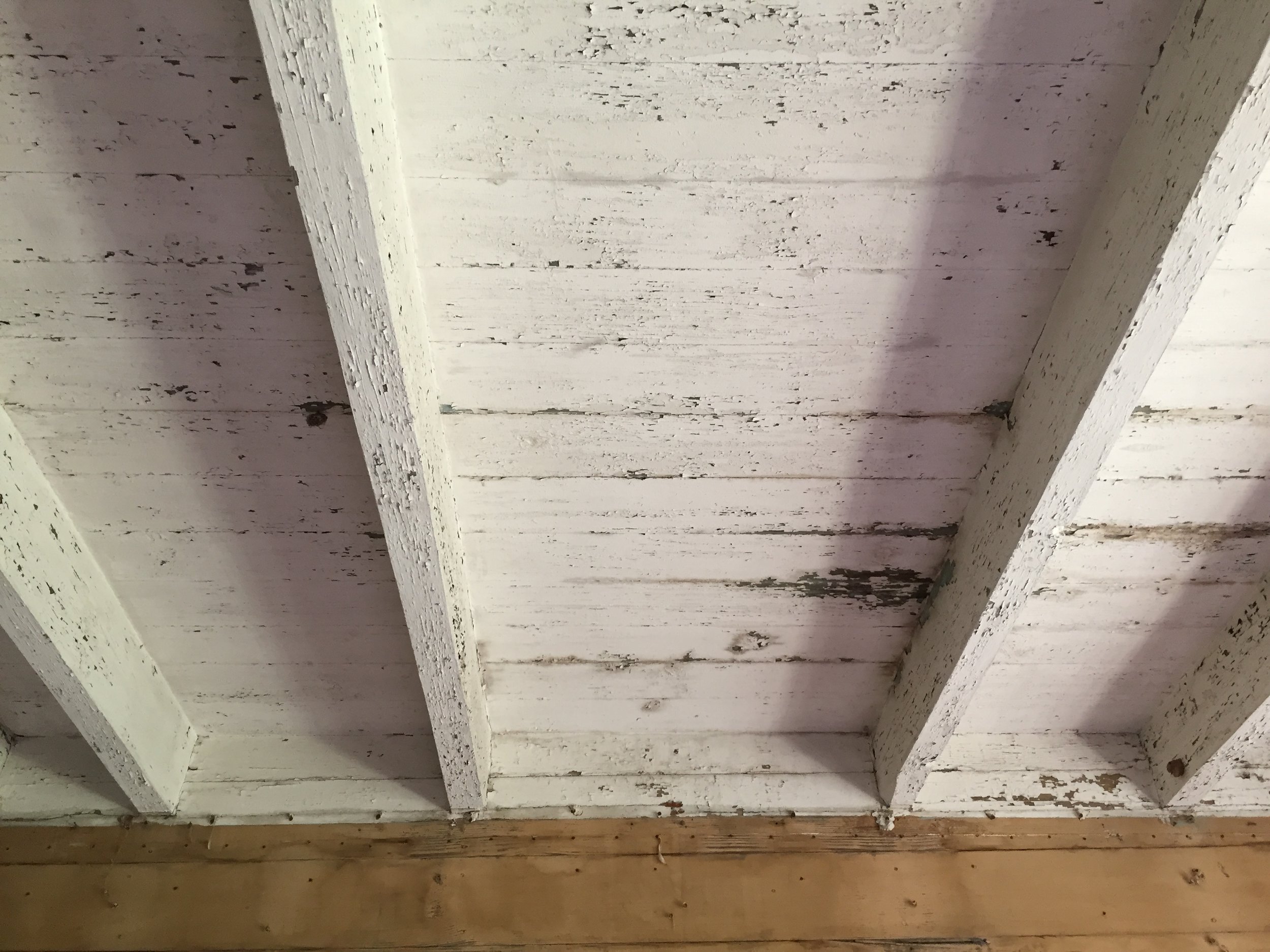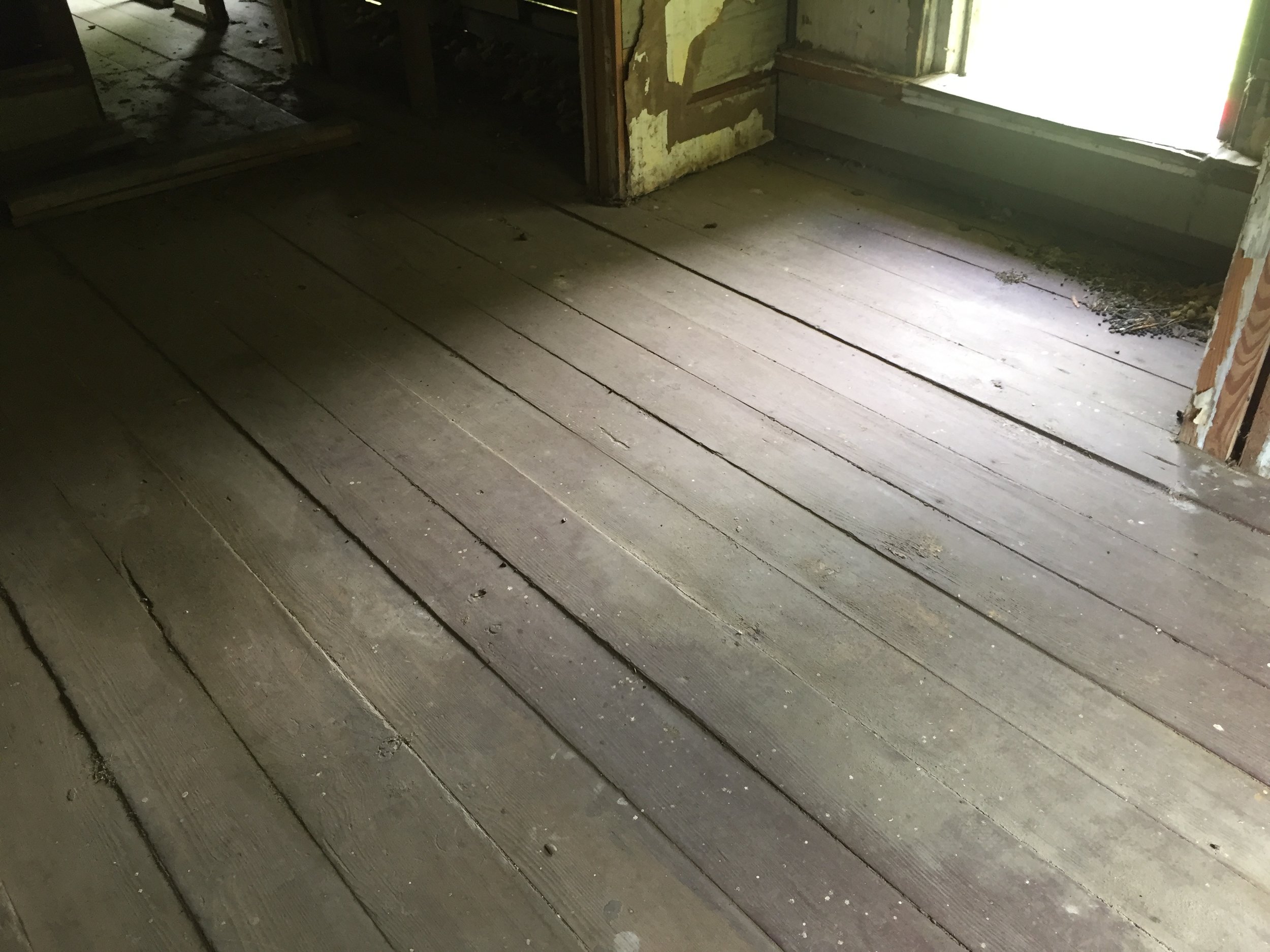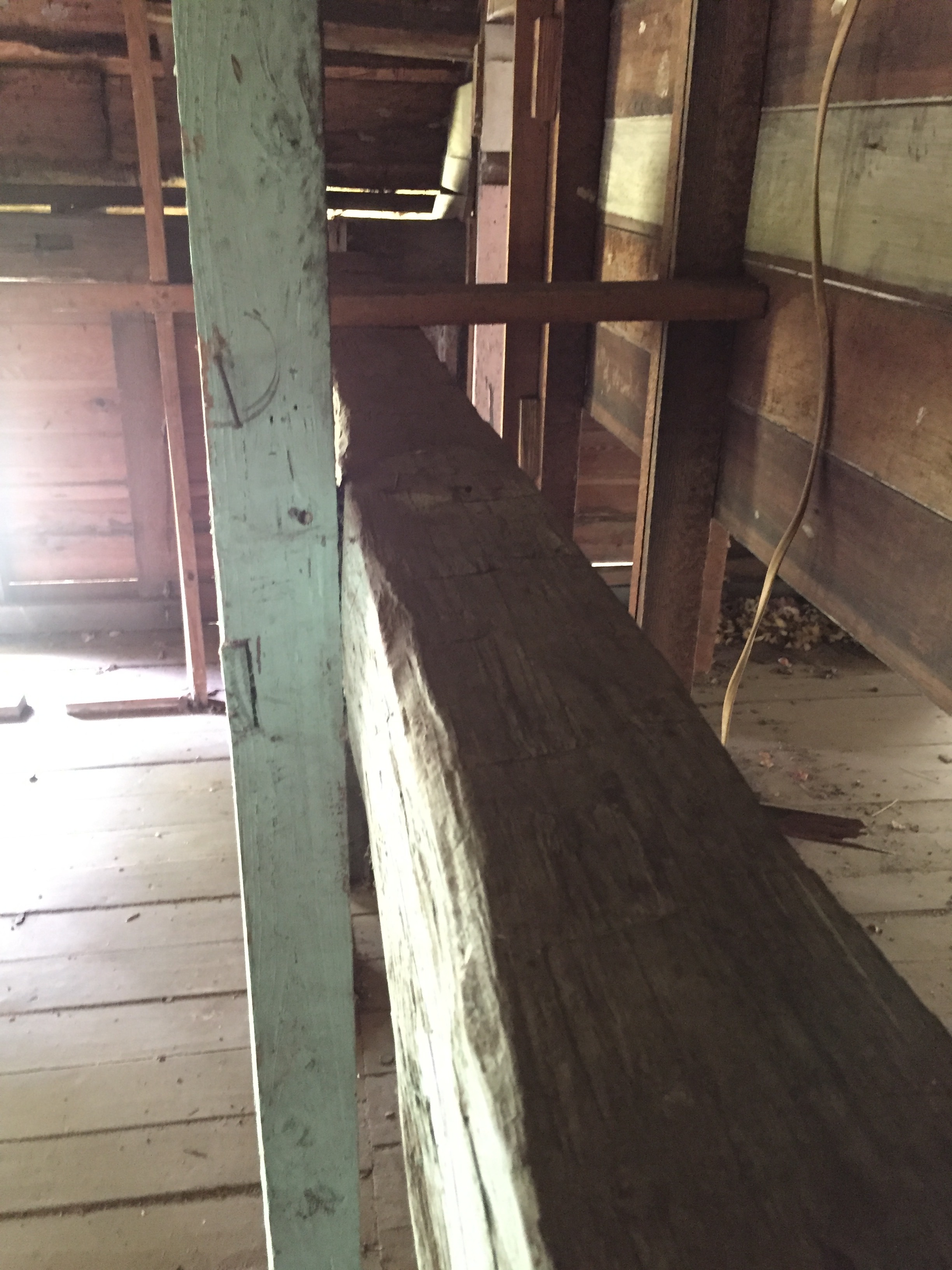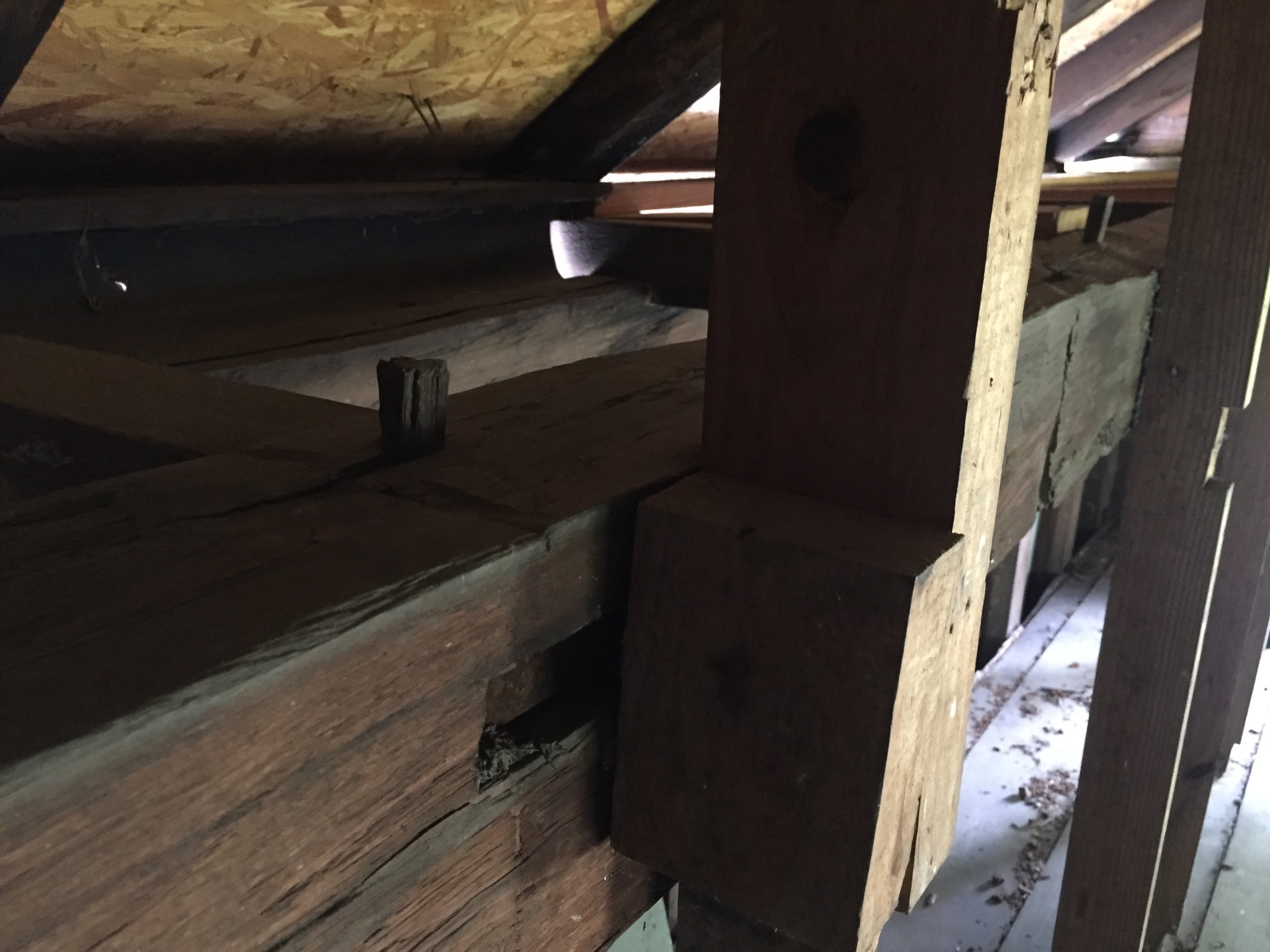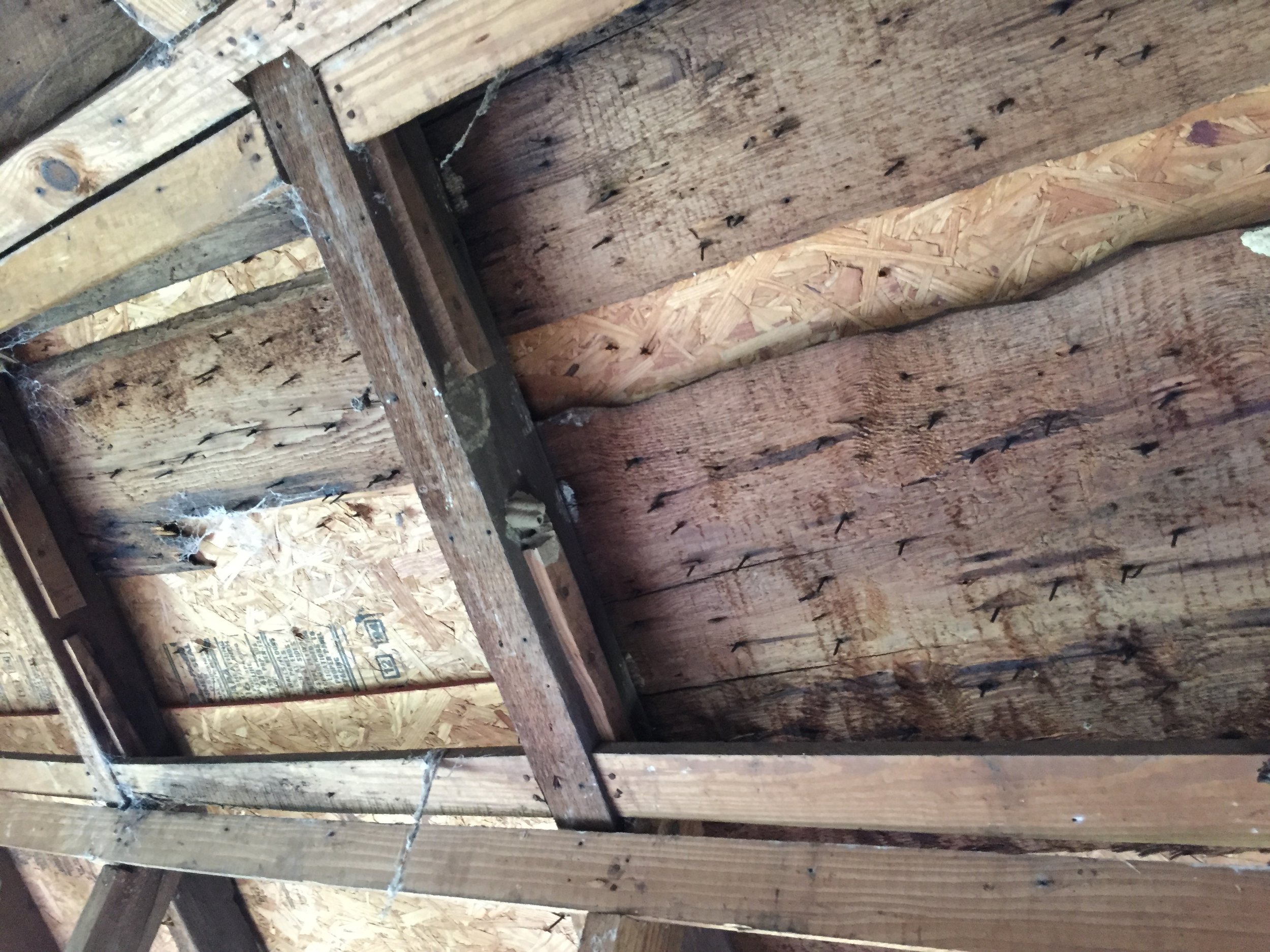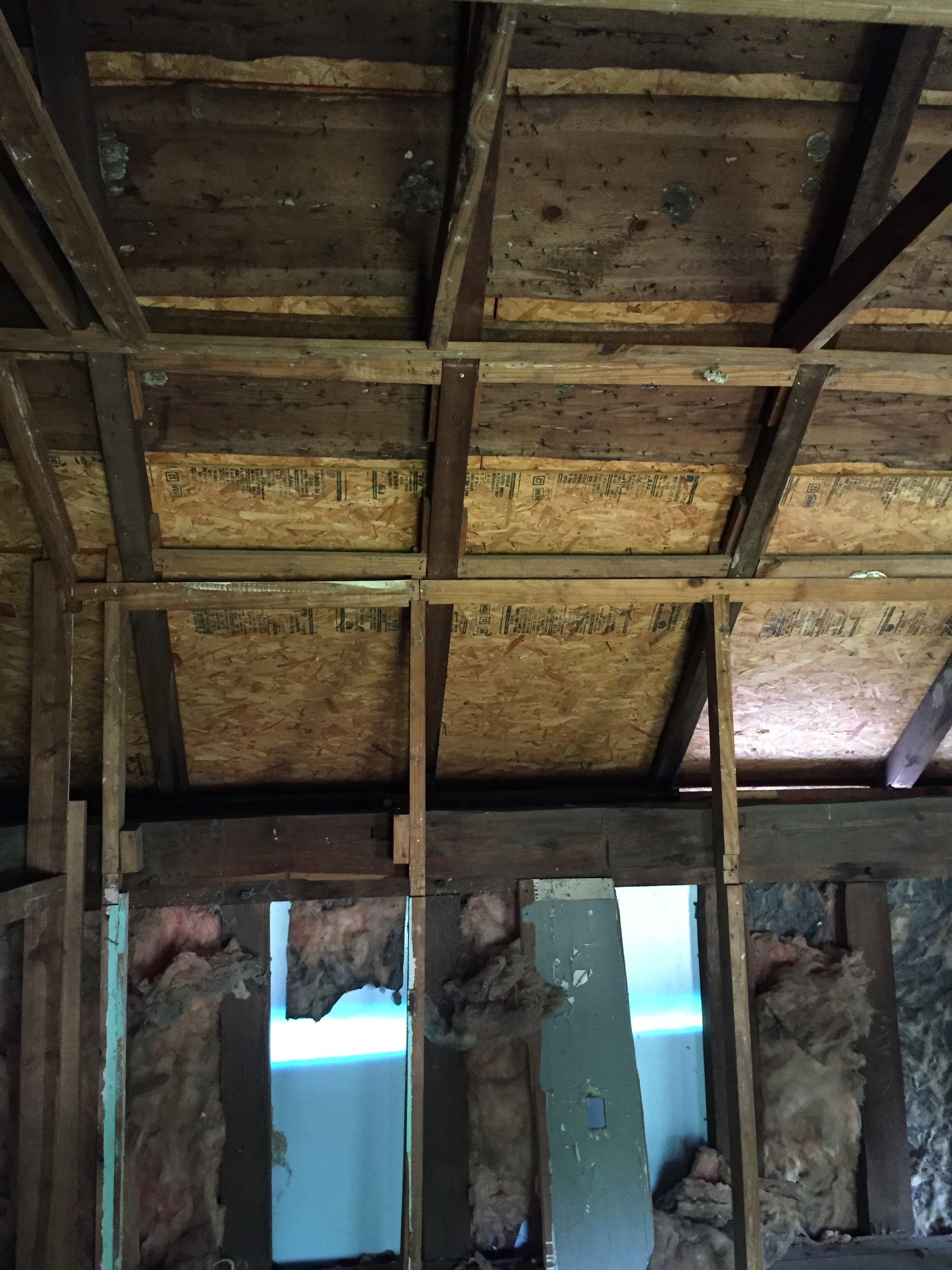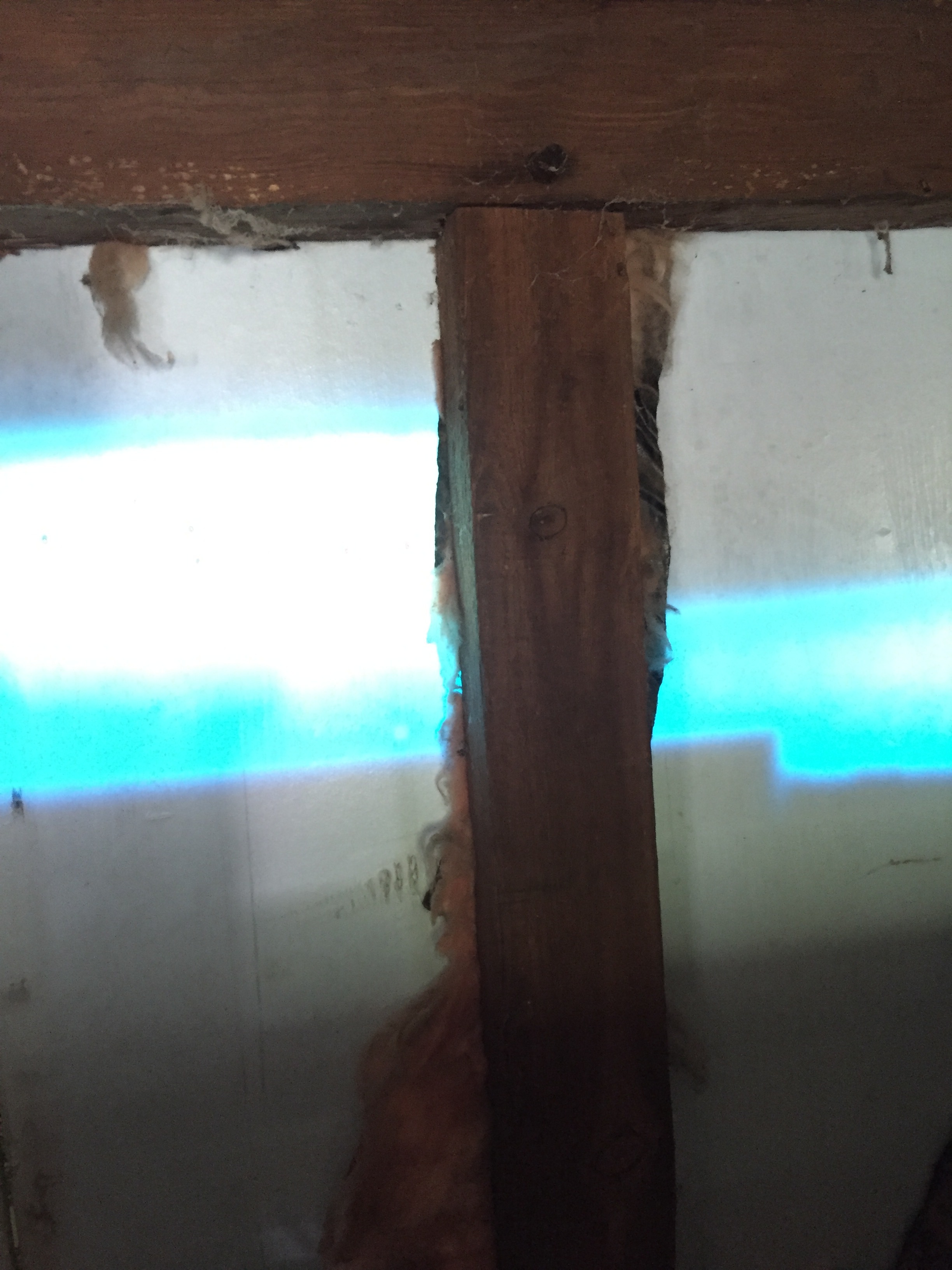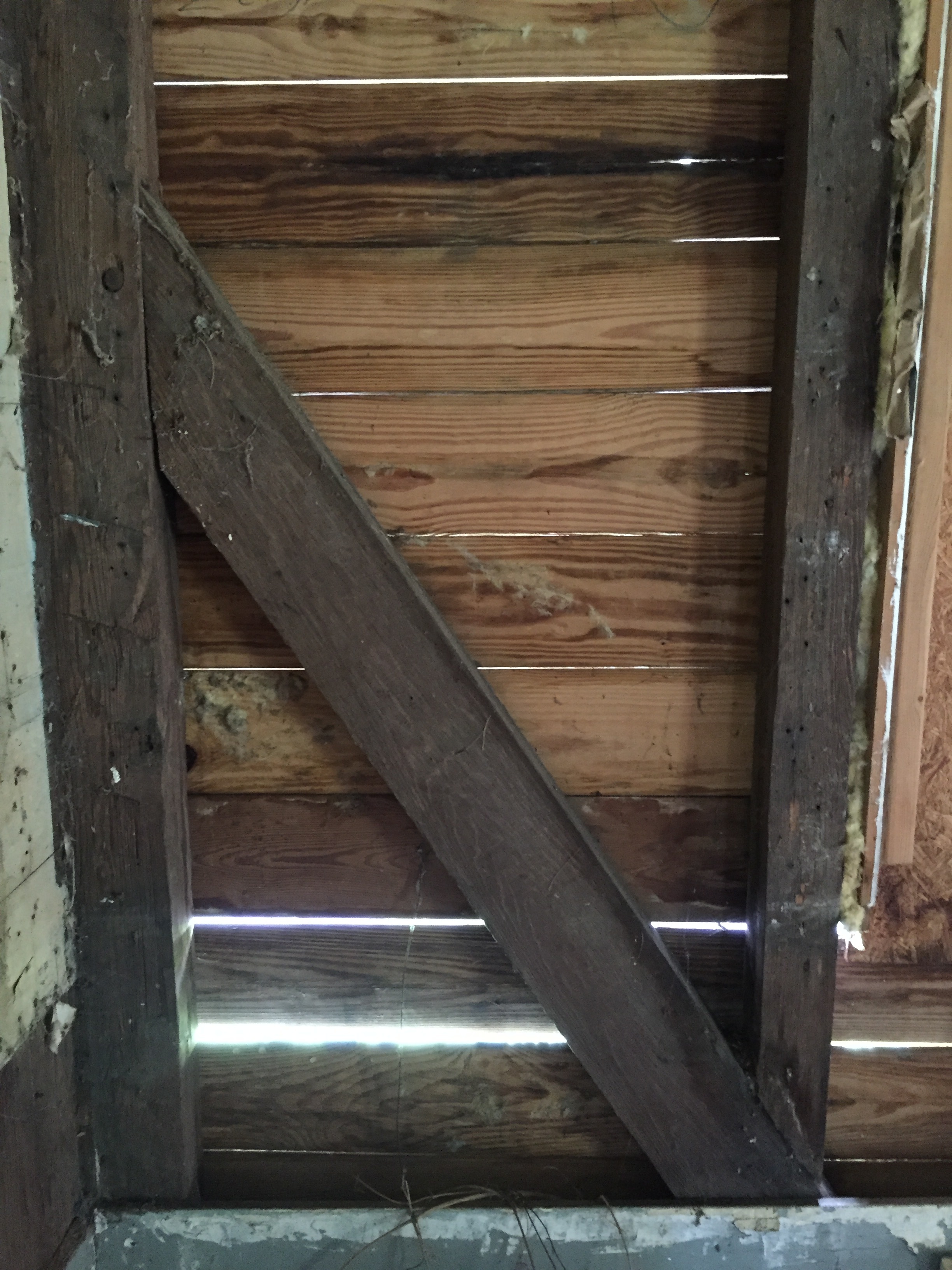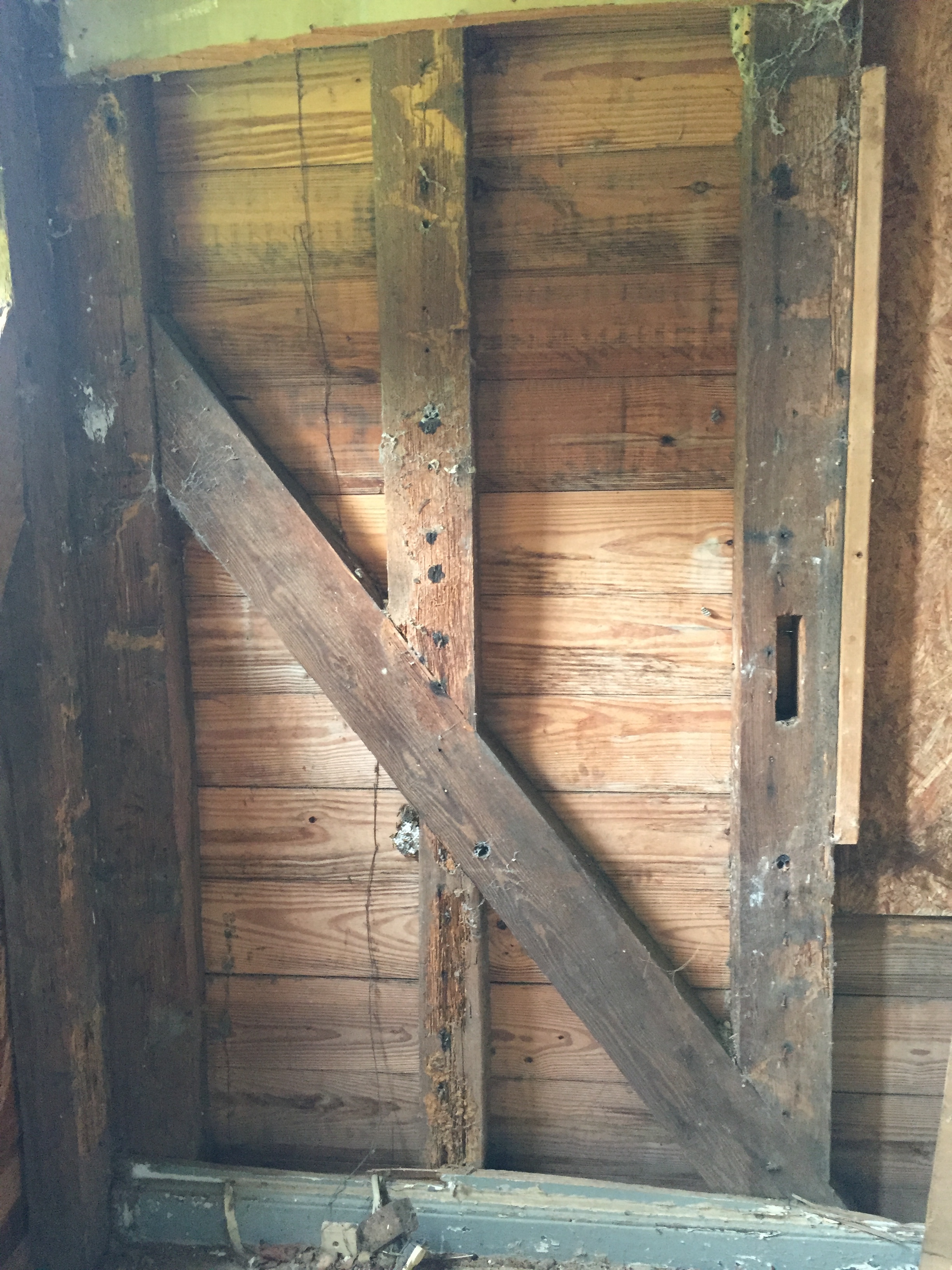 FOR SOME FURTHER INFORMATION REGARDING THIS HOME, HERE IS A CLIPPING FROM AN ALABAMA HISTORICAL COMMISSION NEWSLETTER:
"THE ZIEGLER HOUSE IS A THREE-DIMENSIONAL LINK TO A HOUSE FORM DATING FROM 18TH-CENTURY EUROPE. ONCE THE CENTER OF A LARGE PLANTATION, THE BUILDING WAS CONSTRUCTED BY WILLIAM ZEIGLER FROM ORANGEBURG DISTRICT, S.C., AROUND 1830 — MAKING IT ONE OF THE FOUR EARLIEST SURVIVING DWELLINGS IN ELMORE COUNTY. IN FORM AND STYLE, "IT'S REALLY A 1700S DWELLING IN EARLY-1800S ALABAMA,"SAID ROBERT GAMBLE, AHC SENIOR ARCHITECTURAL HISTORIAN.
"THE CENTRAL FRONT DOOR OPENS DIRECTLY INTO A SINGLE LARGE ROOM, WITH A SLIGHTLY SMALLER ROOM TO THE RIGHT. THIS IS WHAT ARCHITECTURAL HISTORIANS CALL A "'HALL-AND-PARLOR" OR 'HALL-AND-CHAMBER" LAYOUT. "'HALL' IS USED HERE IN THE OLD ENGLISH SENSE — AS IN A 'GREAT ROOM'," SAID GAMBLE. THIS PLAN GOES BACK TO EARLIEST COLONIAL DAYS IN ENGLISH NORTH AMERICA, AND CAN BE TRACED FROM THERE RIGHT ACROSS THE ATLANTIC.
"DESPITE ITS IMPORTANCE, THE HOUSE HAS GONE LARGELY UNNOTICED IN RECENT YEARS, ESPECIALLY AFTER RENOVATIONS GAVE IT A MORE "MODERN" LOOK. BUT LOCAL HISTORIANS AND ZEIGLER DESCENDANTS HAVE ALWAYS KNOWN THAT BENEATH LATER CHANGES STANDS A VERY EARLY DWELLING RICH IN HISTORY.
"THE HOUSE WAS BEING RAZED FOR A NEW HOUSING DEVELOPMENT — ONE BRICK CHIMNEY HAD ALREADY BEEN TORN DOWN — WHEN DEBORAH GILLIAM OF THE WEST ELMORE COUNTY HISTORICAL SOCIETY PASSED BY. QUICKLY, SHE CALLED THE OWNER AND CONVINCED HIM TO HALT THE DEMOLITION TEMPORARILY. AT FIRST, IT LOOKED AS THOUGH RELOCATION MIGHT BE THE ONLY WAY TO SAVE THE ZIEGLER HOUSE, BUT A RECENT OFFER TO SELL THE ENTIRE PROPERTY HAS OPENED UP ANOTHER OPTION – ALBEIT A COSTLY ONE – TO PRESERVE THE LANDMARK ON ITS ORIGINAL SITE."
THE FOLLOWING IS SOME ZEIGLER HISTORY PROVIDED BY LYNNE JACKSON...
THE TWO-STORY ZEIGLER HOMEPLACE, ORIGINALLY THE CENTER OF A LARGE PLANTATION IN THE AREA KNOWN AS COOSADA (NOW INCORPORATED INTO MILLBROOK) WAS THE HOME OF AN EARLY SETTLER FAMILY AND BUILT IN THE EARLY 1830S. THE BUILDER WAS WILLIAM ZEIGLER, ALSO A FOUNDER AND BUILDER OF THE ROBINSON SPRINGS METHODIST CHURCH (A HABS STRUCTURE WHERE NINE GENERATIONS OF ZEIGLER BABIES HAVE BEEN CHRISTENED).
THE ZEIGLERS EMIGRATED FROM GERMANY IN THE EARLY 1750S TO SOUTH CAROLINA WHERE THEY WERE AMONG THE FOUNDERS OF ORANGEBURG, SC. STAUNCH LUTHERANS AT THE TIME. (MARTIN LUTHER'S MOTHER WAS A ZEIGLER), THEY WERE AMONG A WAVE OF GERMAN PROTESTANTS WHO CAME TO AMERICA TO SEEK RELIGIOUS FREEDOM. DAVID ZEIGLER AND HIS WIFE CAME FROM GERMANY WITH THEIR NINE CHILDREN. AFTER THEIR ARRIVAL THEIR SON BERNARD MARRIED. HIS SON JACOB, THE FIRST ZEIGLER IN THE FAMILY BORN IN AMERICA, WAS BORN IN ORANGEBURG IN 1755.
JACOB ZEIGLER WAS A REVOLUTIONARY WAR VETERAN AND AFTER THE AREA THAT IS NOW ALABAMA WAS OPENED FOR SETTLEMENT FOLLOWING THE CREEK INDIAN WAR OF 1813-1814 JACOB AND HIS WIFE CATHERINE AND THEIR LARGE FAMILY MIGRATED TO WHAT WAS THEN CALLED AUTAUGA (NOW PART OF ELMORE) COUNTY. IN 1817 HE OBTAINED A LAND GRANT OF 160 ACRES.
LATER OTHER MEMBERS OF THE LARGE ZEIGLER FAMILY ARRIVED SOON AFTER FROM ORANGEBURG ALONG WITH THE WHETSTONES, SPIGENERS AND STOUDENMIRES, TO SETTLE THE AREA. THEY FOLLOWED THE OLD FEDERAL ROAD INTO WHAT WAS THE ALABAMA TERRITORY IN A TRAIN OF MORE THAN 60 WAGONS WITH AN ARMY ESCORT. THE ORIGINAL ZEIGLER HOME WAS LOCATED ON THE ALABAMA RIVER IN THE AREA THAT IS NOW PART OF THE RETIREMENT SYSTEMS OF ALABAMA GOLF COURSE ON THE ELMORE-AUTAUGA LINE.
JACOB'S SON WILLIAM, BORN 1791 IN ORANGEBURG, ALSO WAS A PLANTER AND BUILT HIS HOME, STILL STANDING, NEAR COOSADA IN THE EARLY 1800S. A REAR ADDITION, TORN OFF IN A RENOVATION ABOUT 15 YEARS AGO, WAS MADE IN 1833.THE HOUSE, CONSTRUCTED OF PEGGED, HAND HEWN TIMBERS, ORIGINALLY HAD A ONE-STORY SHED-ROOF FRONT PORCH AND STOOD AT THE CENTER OF A WORKING PLANTATION WHERE WILLIAM ALSO HAD A MILL.
AFTER WILLIAM'S DEATH IN 1845, HIS SON JOEL ZEIGLER, BORN IN 1818, OCCUPIED THE HOME. JOEL WAS A PROMINENT COTTON PLANTER WHO AMASSED HUNDREDS OF ACRES OF COTTON LAND ALONG THE COOSA AND ALABAMA RIVERS IN WEST ELMORE COUNTY PRIOR TO THE CIVIL WAR. JOEL'S WIFE ANN REBECCA WAS OF CREEK INDIAN LINEAGE, HAVING GROWN UP IN THE CAPITAL OF THE OLD CREEK NATION AT NEARBY COOSADA.
THE PIONEER RESIDENCE HAS BEEN OCCUPIED BY MEMBERS OF THE ZEIGLER FAMILY FOR CLOSE TO TWO CENTURIES, UNTIL EARLY 2005.
THE PICTURE BELOW IS OF JOEL ZEIGLER PROBABLY ABOUT TIME OF HIS MARRIAGE IN 1857 TO ANN REBECCA SNIPES.
Photos from 2007 when the lot was cleared by the Waldo family so the home could be seen from the street.