Anything listed as a "package" is completely customizable. Package prices are provided as examples only.
Elopement Package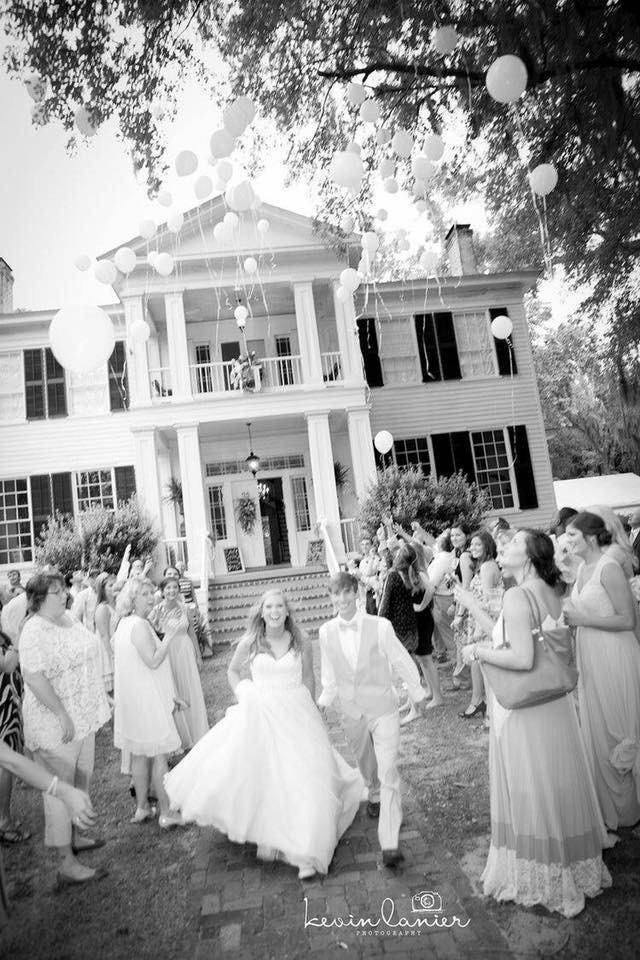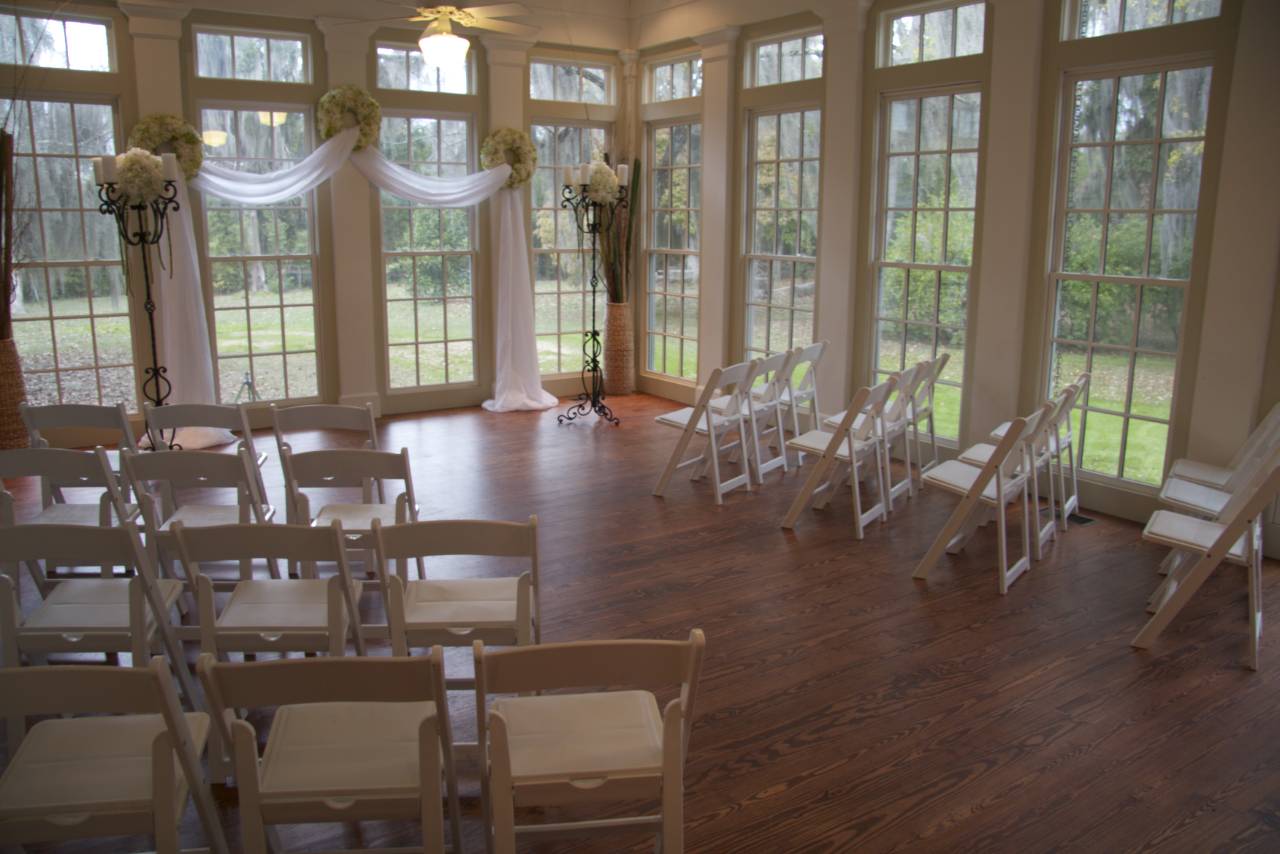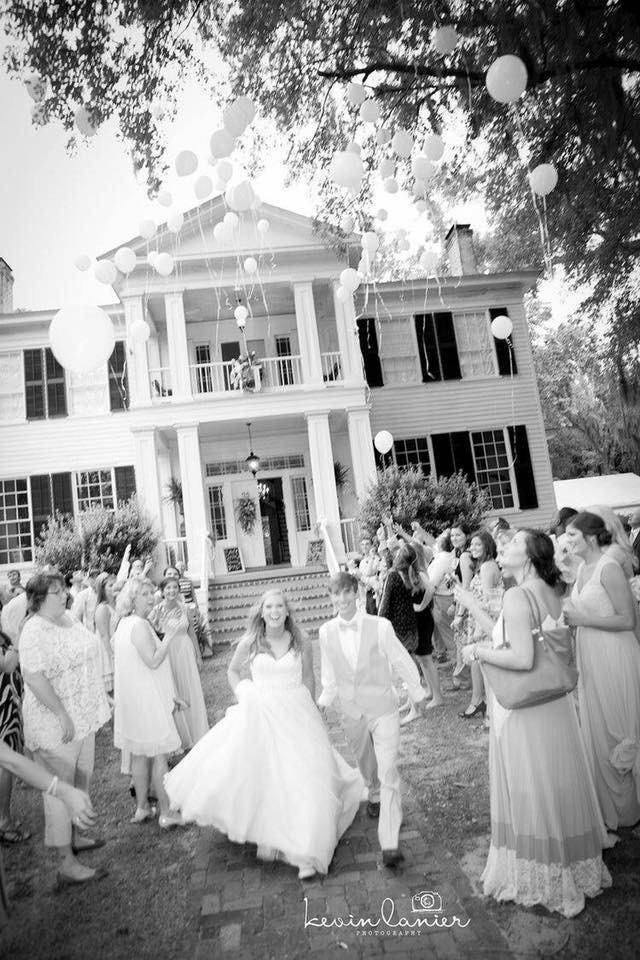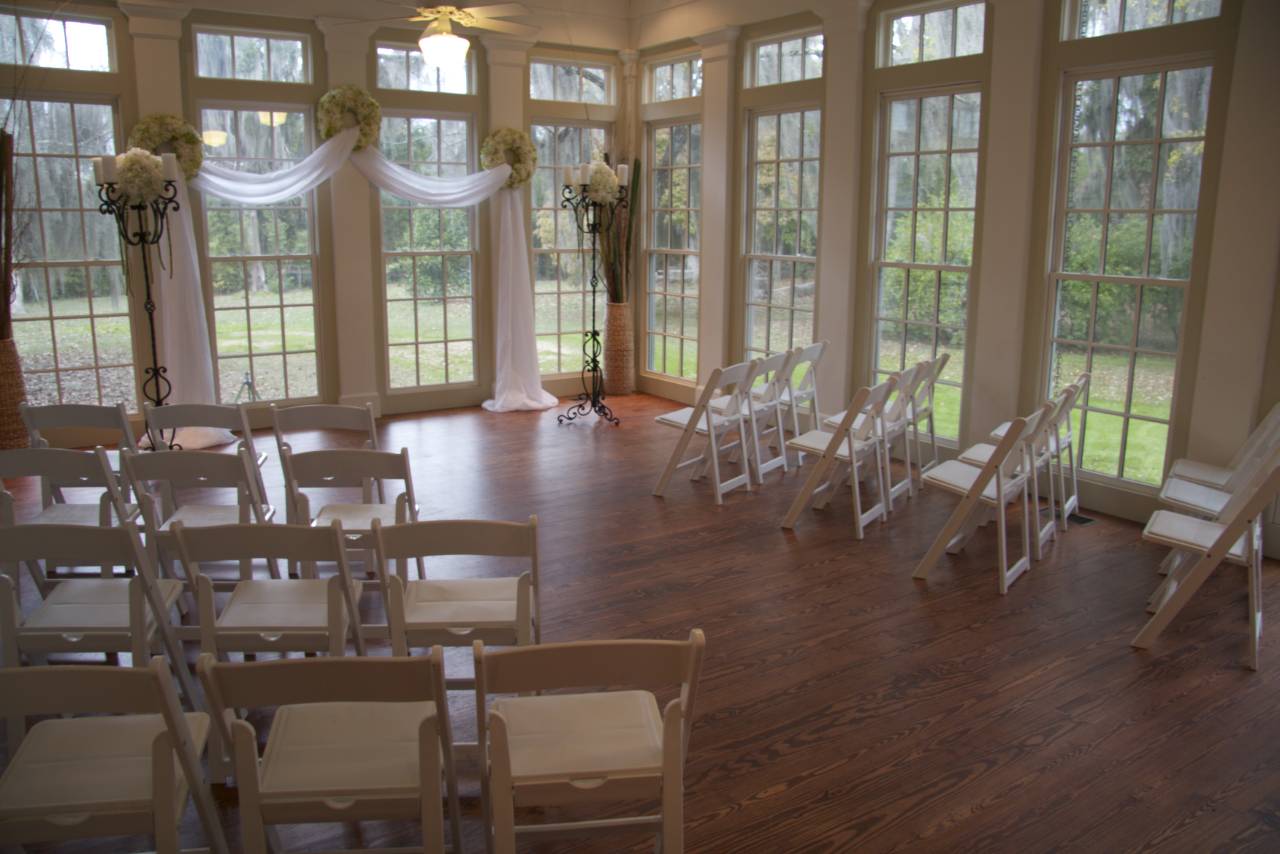 ALL PAYMENTS ARE NON-REFUNDABLE
Standard Event Schedule for the Elopement Package
Arrival & Departure times are flexible, as long as the time one site is limited to four hours.
This package is only available on Sundays.
Arrival Time: Sunday afternoon, 1:00 pm
Ceremony - Reception Time:. 2:00 - 4:00 pm
Clean-Up: 4:00 pm - 5: 00 pm
Wedding Party Departure Time: 5:00 pm
Number of Guests: 50
Flowers
The Elms will provide a lovely white rose bouquet for the bride to carry.
Cake
A two-tiered bride's cake with white butter cream frosting will be provided. A Groom's cake can be provided for an additional fee, or you may provide your own!
Food & Beverages
The Elms will provide light snacks such as cheese and crackers, a vegetable tray and iced tea for you and your guests to enjoy. All food and beverages will be served in decorative containers. Clear acrylic plates, cups and utensils will be used, along with fine quality paper napkins.
Photography
Your package includes three hours of photographer time and a book of photos to treasure as a momento of your perfect day. Your photographer will arrive one hour prior to your ceremony to take some initial portraits and photos of wedding preparations. Photos will be taken during the ceremony, portraits will be taken after the ceremony, and candid photos will be taken during the reception. A hard cover printed book of 20 photos that you have selected from the photographer's web site will be provided to you within four weeks of your wedding date. Additional photos may be purchased from the photographer directly, if desired.
Music
The Elms can traditional ceremony music during your ceremony, or you may connect to The Elms' wireless speakers and play your own songs from an iPhone or iPad. Reception music can also be played from your own device. Any music you can play on your iPhone can be streamed through our speaker system.
Ceremony & Reception Decor
You may have your ceremony indoors or outdoors. If indoors on the sun porch, the ceremony will take place in front of an organza swag on the windows. If outdoors, you may use either the cross or arch that we have available or you may bring your own. Tables for seating will be set up in the pavilion, on the lawn or in the sun porch, depending on your preference. The Elms will provide white floor length table cloths. Table decorations may be provided for an additional fee, or you may bring your own.
Minister
The bride and groom may either bring their own minister, or be married by the minister provided by The Elms.
Event Coordinator
The Event Coordinator for this package will coordinate all vendors (cake, flowers, etc.), will oversee the event set-up, will direct the ceremony and will manage all reception activities. The Event Coordinator will be present at all times the wedding party is at The Elms, but will not be available to coordinate any additional details prior to the wedding. If a wedding party desires to alter any portion of this package, such as menu, additional decor, additional time on site, etc., The Elms will require an additional Event Coordinator fee. With the Elopement Package, your Event Coordinator is only available to you on the day of your wedding. We are happy to customize this package, or to add services, but that will require more work from an Event Coordinator than is provided with our very lovely Elopement Package, so it will require an additional fee.
The photos seen here are from actual Elopement Package weddings at The Elms. Your event will look similar to these photos, but may not look exactly the same. Your wedding will always be beautiful at The Elms.